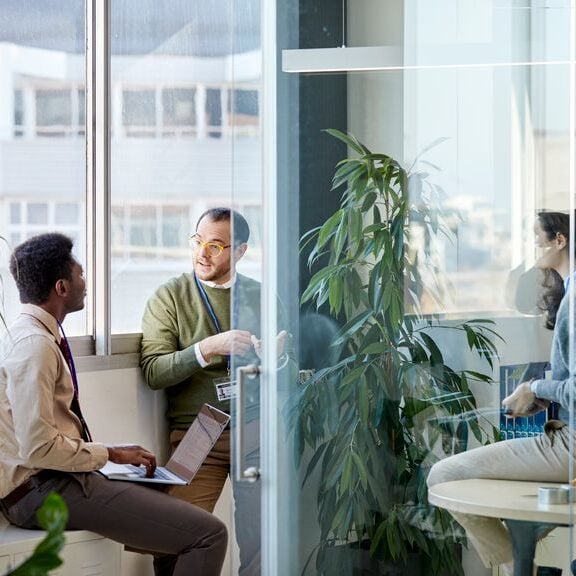 Integral to going digital
The future of currency is changing – and we are integral to it. Is your business ready for digital assets?
We have extended our award-winning technology to support your ambitions in this exciting new asset class. You get the same institutional-grade reliability, flexibility and accuracy that you are used to as you explore digital assets.
Introducing: Integral Digital
Our award-winning SaaS technology allows you to trade cryptocurrencies and other digital assets just like you are used to in traditional currency markets.
Connect to multiple exchanges, market makers, liquidity sources, and execution hubs, all with the aid of market-leading risk management tools.
Our expertise in the institutional market has helped shape our offering which comes with an integrated PB facility.
Integral Digital at a glance
Whether you're exploring crypto currencies for the first time or expanding your reach, here's what makes us unique.
Integral crypto solutions
Move from on-premise to cloud
We have used our tried and trusted technology to build an institutional-grade cryptocurrency analytics and trading facility. Here's what we offer.
Exchanges supported
Instant connection to a network of more than 30 digital asset exchanges and crypto prime brokers.
Crypto assets supported
We offer services for Bitcoin, Bitcoin Cash, Litecoin, Ethereum, Ripple, Stellar, CoDEX, and more than 100 ERC-20 tokens.
Crypto pairs
Explore pair trading with cryptocurrencies – we support 14 different trading pairs.
Infinite configurations
Our cloud-based platform is infinitely configurable with a unique set up per client, serving our clients anytime, anywhere.
Integral Digital products
Access liquidity aggregated across exchanges and LPs into a single consolidated book via a single-pointed API connection.
Route to all major exchanges and liquidity providers using a comprehensive suite of fee- and balance-aware execution algos.
Consolidated order
management
Manage all of your orders and trade data across crypto, FX, and other asset classes in a single place, with real-time position, balance, and limit views.
Trade any crypto or FX against any other, through seamless composition of synthetic crosses with top of book liquidity, e.g ETH-KRW, DOGE-MXN
Contact us to find out how we can support your most integral currency technology needs.